event
IAP Conference and General Assembly 2016
MAPBOX
The Academy of Science of South Africa (ASSAf) will host the next IAP Conference and General Assembly from 28 February - 2 March 2016 in Hermanus, South Africa, the theme of which is 'Science Advice'. A conference committee, chaired by Prof. Daya Reddy, President, ASSAf, and Prof. Jörg Hacker, President, German National Academy of Sciences Leopoldina, has now been established.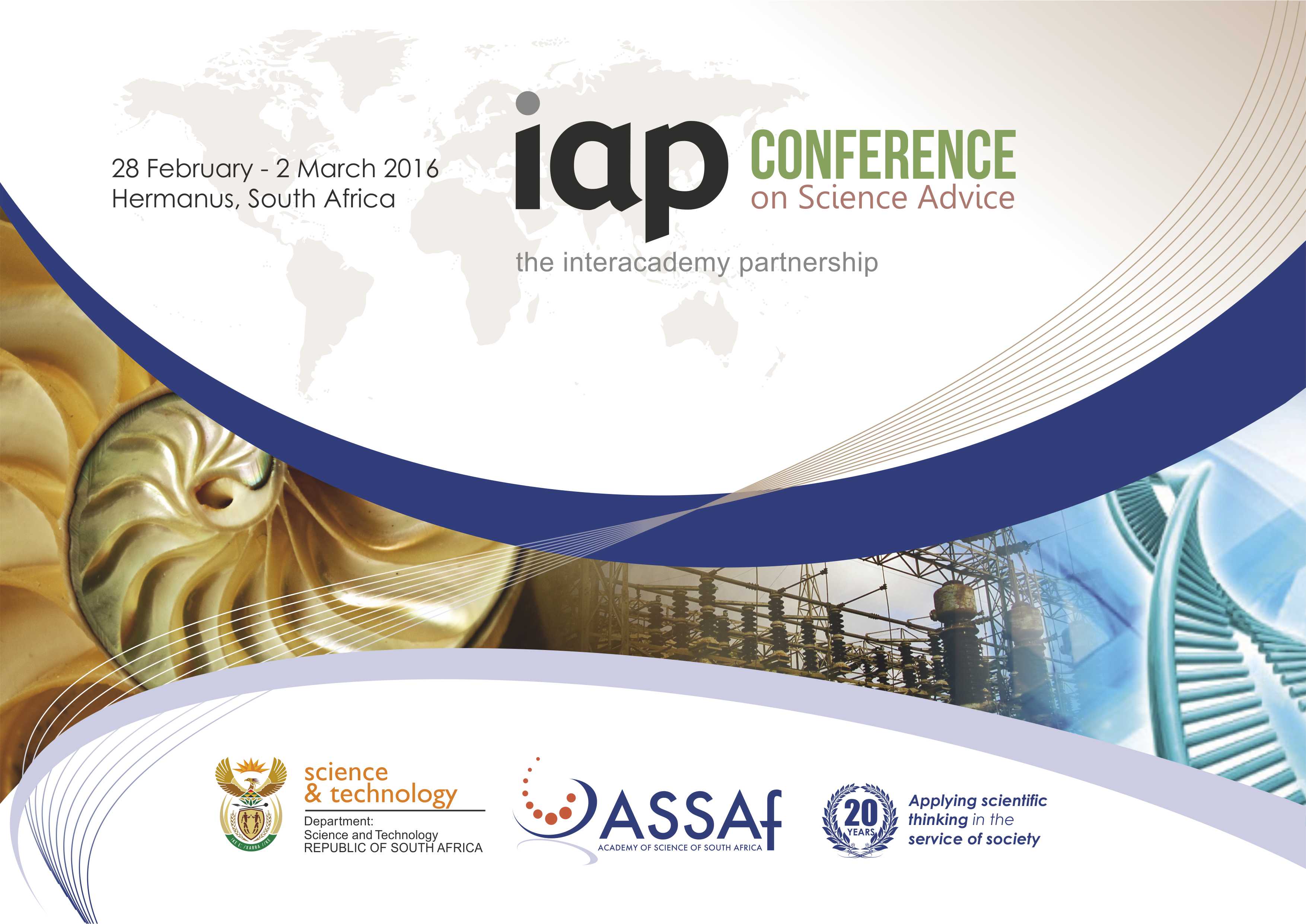 The conference will explore various topics under the theme of Science Advice. These include: science advice ecosystems; science advice in times of disasters/emergencies; science advice in
the international arena; country readiness for science advice; and, interplay between science advice, politics and the media. We are anticipating the participation of distinguished scholars, presidents and leadership of national academies of science, medicine, engineering, as well as experts and science
advisors from most of the IAP and IAMP member countries.
The preliminary schedule outline is as follows:

- Opening Ceremony: 28 February 2016

- Scientific Conference: 29 February and 1 March 2016

- IAP General Assembly: 2 March 2016 *

* The IAP General Assembly will be a joint session of ALL IAP and IAMP academy representatives and will discuss plans for the launch of the InterAcademy Partnership, the proposed umbrella organization for IAP, IAMP and IAC.
The events are held in conjunction with ASSAf's 20th Anniversary.
ALL IAP and IAMP Member Academies are invited to attend. Full details and online registration are available Conference website.
CONTACT PERSON
IAP Secretariat
iapartnership@twas.org