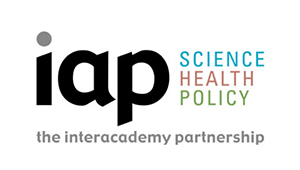 Assessing Security Implications of Genome Editing
Biotechnology & Biosecurity
IAP releases the report of an international workshop held in Herrenhausen, Germany, in October 2017.
IAP has published a summary of the presentations and discussions of a workshop held in Herrenhausen, Germany, on 11-13 October 2017.
The event, 'Assessing the Biosecurity Implications of Genome Editing', brought together more than 100 scientific, policy and security experts who reviewed the latest advances in genome editing and applications of potential societal value, spanning medicine, plant and animal breeding, microbial production systems and gene drives.
The new IAP publication reports on the series of plenary presentations and breakout groups that examined the potential security dimensions associated with the foreseen applications of the genome editing technology. The need for such international dialogue is particularly important because of the rapid development and widespread use of genome editing tools, such as the CRISPR-Cas9 system, in countries with various, sometimes divergent, regulations and governance of research.
As well as potential for intentional misuse of genome editing technologies, likely benefits were also highlighted.
In publishing this report, IAP is playing its role in proactively encouraging international dialogue about genome editing and biosecurity – a role that was recognised by workshop participants as being important to promote an open and inclusive dialogue with all stakeholders along with the promotion of a research culture that builds trust through responsibility and integrity.
The workshop was organised by a global collaboration of academies of science: the InterAcademy Partnership (IAP), the European Academies' Science Advisory Council (EASAC), the US National Academies of Sciences, Engineering and Medicine (NASEM), and the German National Academy of Sciences, Leopoldina. The workshop was supported by the Volkswagen Foundation, the Gordon and Betty Moore Foundation, the U.S. Intelligence Advanced Research Projects Activity, and the U.S. Defense Advanced Research Projects Agency.
The full report can be downloaded here.