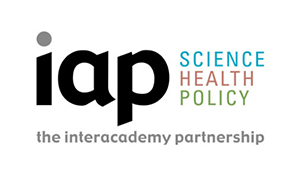 Belt and Road Teenager Maker Camp and Teacher Workshop
The first 'The Belt and Road Teenager Maker Camp and Teacher Workshop' was held on 17-22 December 2017 in the 35 High School, Beijing, China.

Some 120 young people from 16 countries across four continents attended: Australia, Cambodia, China, India, Indonesia, Iran, Kazakhstan, Malaysia, Myanmar, Pakistan, Philippines, Thailand, Tunisia, Turkey, Ukraine and Vietnam. Participants included maker experts, science teachers and science and technology education administrative officials.
The event, on the theme 'Love Innovation: Thinking and making', was co-sponsored by the International Cooperation Department of the Ministry of Science and Technology (MOST), China, and the International Department, China Association of Science and Technology (CAST). Local organization was provided by the CAST Youth Science and Technology Centre, while the IAP Science Education Programme (IAP SEP), the ECO Science Foundation (ECOSF) and the Academy of Engineering and Technology of the Developing World (AETDEW) provided active support for the success of this event.
The opening ceremony of the workshop, which was a direct follow-on of the 'Belt and Road International Cooperation Forum' held in May 2017 in Beijing, was attended by high-level officials from MOST and CAST, as well as representatives from the relevant national embassies in China.
Qin Cengchang, associate professor at Beihang University, gave a keynote address that focused on the progress and development of China's science and technology both at home and abroad.
During the event, with the guidance of teachers, the young people divided into groups to study the design and manufacture of model bridges and aeroplanes, and intelligent robot learning – experiencing activities that gave full play to their imagination and creativity, as well as allowing them to design and make scientific, innovative and practical works. At the close of the workshop, awards were provided for the best maker and the best team, while the teachers discussed the role of innovation and education on young people's knowledge of science and technology based on experiences in their own countries.
The workshop received positive response from countries engaged in China's 'One Belt One Road' initiative. ECOSF president Manzoor Soomro (also a member of the IAP SEP Global Council), for example, affirmed the significance of the workshop, promising that he would actively promote future activities among the 10 countries of the ECO region (Afghanistan, Azerbaijan, Iran, Kazakhstan, Kyrgyzstan, Pakistan, Tajikistan, Turkey, Turkmenistan and Uzbekistan) in science and technology exchange and cooperation with China.