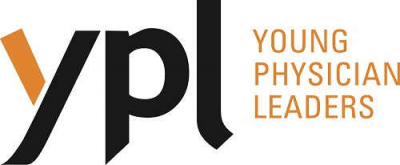 Call for nominations: IAP for Health 'Young Physician Leaders' Programme 2018, Coimbra, Portugal
IAP is seeking nominations for a Young Physicians Leaders training workshop to be held in April 2018 during the regional World Health Summit (WHS) meeting in Coimbra, Portugal. Deadline to submit nominations online: Friday 16 February 2018.
In the framework of the IAP for Health Young Physicians Leadership Programme, IAP for Health is seeking candidates to participate in a regional programme to be held on 17-19 April 2018 during the World Health Summit (WHS) regional meeting in Coimbra, Portugal (19-20 April 2018).
Articulated in two parts, a specific leadership development programme followed by participation as special guests at the regional WHS, the successful candidates will be exposed to an outstanding scientific and policy programme attended by a global group of medical and scientific professionals. The programme will take into account the lessons learnt from the previous YPL sessions in Berlin.
We are seeking to identify a maximum of 10 outstanding young physicians from Portuguese speaking countries (Angola, Brazil, Cape Verde, East Timor, Guinea-Bissau, Mozambique, Portugal, São Tomé and Príncipe) who are currently in the process of establishing and developing their careers. The programme seeks to select a diverse group from multiple specialties and career interests, including but not exclusive to research area and diversity of geographic location. The opportunities for sharing experiences across this international lens are unprecedented.
Candidates must show great promise for leadership in their chosen careers. They should be enthusiastic, with outstanding communication skills and the ability, desire and personality to represent the medical profession well when interacting with the outstanding professionals from multiple sectors who will be attending the Summit. We especially encourage the nomination of women.
IAP member academies, members of the 'M8 Alliance', and other bona fide medical institutions in target countries without academies are invited to nominate a maximum of two eligible physicians under 40 years of age with demonstrated outstanding accomplishments in clinical medicine, medical education, public health or health policy and who show significant promise for leadership in their fields in the future.
Nominations can only be submitted online on the following link: https://tinyurl.com/y834nfrn
The deadline to submit nominations online is Friday 16 February 2018.
Note that the workshop will be held in English, so candidates should be able to express themselves well in this language.