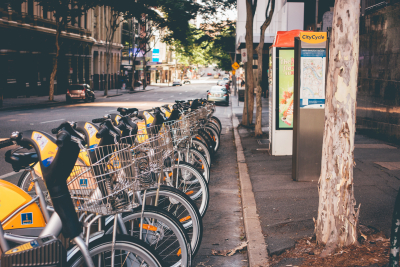 Call for nominations: Scientific Committee of the Urban Health and Wellbeing Programme
Health
Sustainable Development Goals
UHWB is an Affiliated Body of the International Science Council (ISC). It is co-sponsored with the InterAcademy Partnership (IAP) and the International Society for Urban Health (ISUH), and hosted by the Institute for Urban Environment of the Chinese Academy of Sciences in Xiamen, PR China.
The International Science Council (ISC)  and the co-sponsors of the Urban Health and Wellbeing programme are pleased to invite nominations to serve on the Scientific Committee of UHWB. Up to 6 Scientific Committee members will be appointed until end of May 2025.
The International Science Council's Affiliated Body Urban Health and Wellbeing is a global science programme considering the multi-factorial and systemic nature of the determinants and the manifestations of health and wellbeing in urban environments.
Since its launch in October 2014, it has contributed to advancing the new urban sciences by developing and applying systems approaches for a better understanding of cities as complex systems and how urban environments impact health and wellbeing. It has also been essential in connecting different disciplinary fields and programmes and academic networks for developing a new urban health science, which builds on systems and complexity science to advance our understanding of the role of cities and urban environments for improving health and wellbeing and ultimately, sustainable development.
ISC members and scientific institutions are invited to send nominations by 12 August through the following online form: https://council.science/current/news/call-for-nominations-uhwb-sc/.