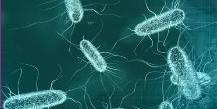 Contribute in Friends of Europe's Debating Security Plus
Biotechnology & Biosecurity
Join the conversation on 'Bio-threats and bioterrorism'
Bioweapons are seen as a major threat due to their accessibility, ease of use, and lethality, and have even been described as ''the poor man's atomic bomb''. In the past years, increasing warnings on the potential use of biological weapons by non-state actors have emerged, claiming that groups like ISIS could soon turn to biological warfare and use drones to spread viruses. A substantial amount of money has been invested in biodefence; however, whether the threat of biological warfare is credible or inflated is still under discussion.
Friends of Europe invites you to write a short contribution of 200-400 words for their online discussion 'Bio-threats and bioterrorism' on Friends of Europe's Debating Security Plus platform.
This initiative is a part of the organisation's seventh edition of their annual, online global brainstorm on peace, security and defence issues, Debating Security Plus. Each year we gather experts from across the world to share their perspectives and interact in live debates online on our platform. We would be delighted if you could share your particular expertise with our global community of experts on this topic.  
The past editions of Debating Security Plus welcomed several high-level personalities, such as Spanish Minister of Science, Innovation and Universities Pedro Duque; then-Secretary of Defense Robert Gates; Chilean Minister of Foreign Affairs Heraldo Muñoz Valenzuela; then-Canadian Minister of Foreign Affairs Stephane Dion; Belgian Deputy Prime Minister Didier Reynders; Chief Executive of the European Defence Agency Jorge Domecq; then Estonian Minister of Foreign Affairs Marina Kaljurand, European Commissioner for Security Union, Julian King; Dutch Minister for Trade and Foreign Development, Sigrid Kaag; and Kenyan Minister of Foreign Affairs, Amina Mohammed.
 You can login to Debating Security Plus by following this link:  https://www.civocracy.org/dsplus.