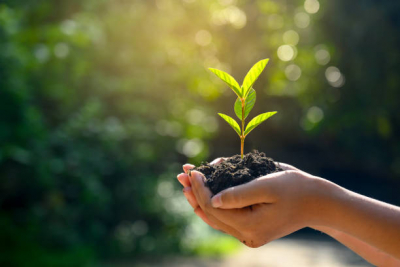 IAP at COP27
Agriculture & Food Security
Environment & Climate
Health
Sustainable Development Goals
The UN Climate Change Conference – COP27 – is currently being held in Sharm El-Sheik, Egypt. IAP is present.
On 10 November, IAP contributed to a joint side event 'Partnerships beyond the health sector for accelerating the uptake of scientific knowledge' at the COP27 Health Pavilion, together with the World Meteorological Organization (WMO), the World Health Organization (WHO) and the University of Melbourne (UoM).
The hybrid event highlighted the importance of action on climate change for human health and wellbeing benefits, providing examples of partnerships that can provide the types of rapid and urgent transformations that are needed in order to safeguard our future. The panellists represented research, practitioner and policy perspectives and presented different case studies of partnerships and the science-policy-practice nexus. The event aimed at strengthening understanding across and within sectors about the fundamental importance of collaboration and partnerships beyond the health sector.
The event was an opportunity for IAP, represented by Deoraj Caussy (Mauritius) and Jackie Kado (NASAC), to highlight the recommendations of its Climate Change and Health project.
Watch the video-recording!  (Note that IAP/ WMO/WHO/UoM side event starts at 4:03:20).
Panel chair: Kathryn Bowen, Professor - Melbourne Climate Futures & Melbourne School of Population and Global Health, University of Melbourne  
Speakers: 
Dr Chandni Singh, Indian Institute for Human Settlements (IIHS) & Intergovernmental Panel on Climate Change: Partnerships beyond health – case studies from South Asia  
Deoraj Caussy/Jackie Kado – IAP and NASAC: Climate and health – science and partnerships from an African perspective 
Dr Joy Shumake-Guillemot- WMO/WHO office: Health partnerships with climate science and services  
Dr Diarmid Campbell-Lendrum, Head of Climate Change and Health Unit, WHO / Elizabeth Willetts, Consultant, Climate Change and Health Unit: WHO COP27 Policy Briefs 
In addition, Carol O'Donnell, director of the Smithsonian Science Education Center (SSEC) and a member of the IAP Science Education Programme's Global Council, is present in Sharm El-Sheik.
While there, she will discuss the Smithsonian Science for Global Goals project, which is a collaboration between SSEC and IAP. A video describing the project will also be premiered – see it here: https://youtu.be/DN4cXYNFhk8
O'Donnell will also give a talk at the Oceans x Climate Summit organized by Oceanic Global, launching the development of the new Smithsonian Science for Global Goals 'Oceans!' guide, funded by the Gordon and Betty Moore Foundation. To date, SSEC, in collaboration with IAP, have published eight such curriculum 8 guides published that have reached more than 30,000 educators and 2.6 million students across 72 countries.
On 14 November, O'Donnell also organized a session for the Climate Education Hub in the Blue Zone of COP27. There, further discussions on the Global Goals project and its impact on advancing climate action for youth in Egypt were discussed. Included in the session are three student-made videos that highlight just a few of the many student action projects in Egypt as they implemented the 'Sustainable Communities!' guide. You can watch it here: https://ssec.si.edu/event/promoting-esd-esg-through-public-private-social-sector-partnerships-achieve-climate-action