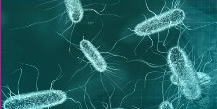 IAP in Friends of Europe's Debating Security Plus
Biotechnology & Biosecurity
DS+ report highlights IAP's work on bio-threats
Friends of Europe's Debating Security Plus (DS+) is a virtual meeting forum that permits a global whole-of-society consultation and gathers a broad range of ideas to discuss some of the world's most pressing security challenges.
For its seventh edition in 2019, Jamie Shea, Senior Fellow at Friends of Europe and former NATO deputy assistant secretary-general, gathered a community of hand-picked experts knowledgeable on peace, security and defence who were regularly consulted via online. Their DS+ debates were held entirely online and experts took part in them from all around the world.
"By actively engaging and sharing their expertise in a global debate, our community of seasoned experts and practitioners ensured the highest level of dialogue, helped to formulate concrete and in-depth solutions, facilitated new networks, and proposed options for decision-makers" explains the introduction to the Debating Security Plus 2019 report.
The document also highlights that "[o]utcomes from previous security brainstorms that Friends of Europe has organised have informed the implementation of the EU Global Strategy, as well as the policies of national governments and other international institutions as they shape their approaches to peace, security and defence."
One of the issues DS+ dealt with is 'Hybrid warfare and biological agents – Biothreats and bioterrorism', and IAP Coordinator Peter McGrath is one of the experts who provided its expertise on this topic.
As it is written in the DS+ report
Concrete measures can be taken to ensure that bio-threats are addressed before a potential attack. Peter McGrath, Coordinator of the InterAcademy Partnership, highlighted the importance of working across borders to establish consensus among scientists, raising awareness of dual-use issues in biotechnology, particularly across the developing world. McGrath's organisation is at the forefront of operationalising the promises of the BWC and preventing an unintentional escalation.