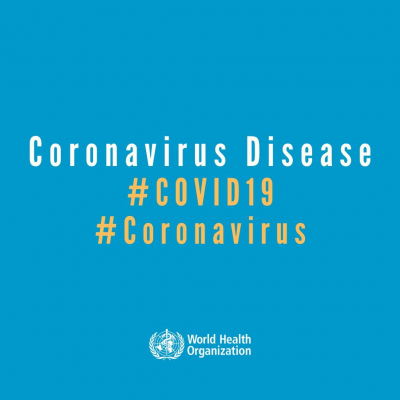 IAP Secretariat and COVID-19
Critical situation in Italy means teleworking for IAP staff
The World Health Organization (WHO) declared the ongoing COVID-19 outbreak a 'Public Health Emergency of International Concern' on 30 January 2020. The situation has been particular grave in a number of countries: China, where the outbreak began, South Korea, Iran and Italy, in particular.
By 11 March, there were more than 100,000 infected persons worldwide, with more than 100 countries affected. This led to the WHO declaring the ongoing COVID-19 crisis a 'pandemic'.
At the same time, Giuseppe Conte, the prime minister of Italy, has announced increasingly stringent restrictions on public and private meetings as well as people's movements across Italy, even from town to town.
This has affected IAP's Secretariat hosted by The World Academy of Sciences (TWAS) and based at the International Centre for Theoretical Physics (ICTP) in Trieste in northeast Italy. While teleworking preparations had been going on for a few days, teleworking has now been enforced (as of Thursday 12 March).
We wish to reassure IAP member academies and other partners that all IAP staff and their families are well (as are all TWAS and ICTP staff and students), so these measures are merely precautionary and part of the national effort to reduce the chances of transmission and break the disease cycle. (Italy, for example, recorded almost 1,000 new cases between 10 and 11 March and another 2,300 by today (12 March)).
Thanks to the preparations made over the past week, we are confident that the Secretariat will continue to function as close to normal as we are able.
Colleagues in the Washington DC IAP office are so far unaffected and continue to work as normal. Let us hope that it remains this way!
Useful link: WHO COVID-19 dashboard 
Recent IAP report Interdisciplinary research in epidemic preparedness and response.