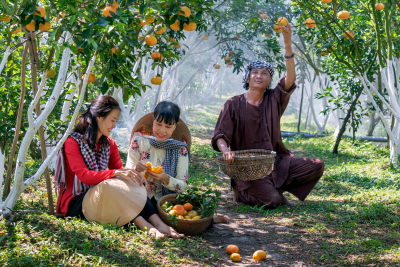 IAP seeking two 'Climate Change and Health' consultants
Environment & Climate
Health
IAP is seeking a senior consultant and a writer/editor to work on the 'Climate Change and Health Policy' project being implemented in partnership with Save the Children
Climate change has the potential to disrupt the progress of humanity because it affects the provision of food, safe water and clean air on which we all depend, and magnifies already existing socially-mediated risks, such as displacement and access to essential health services. Thus climate change is expected to exacerbate risks to health.
To build governments' awareness of multi-sectoral, systems-based studies and policies, IAP made a call for case studies of approaches to problem-solving and policies that have been used to address the interlinked challenges of climate and health. Authors of 16 selected case studies are now being invited to a workshop in Trieste in 5-7 September 2023.
This project builds on the IAP 'Climate Change and Health' project, as well as the Save the Children's new strategic initiative 'Climate and Health: Accelerating action on climate with health benefits'.
To further implement the project IAP is now seeking two consultants as follows:
1. Writer/editor: To attend the workshop in Trieste and work on post-workshop versions of the selected case studies, preparing them for publication according to IAP style guidelines.
2. Senior consultant: To guide the development of selected case studies, attend the workshop in Trieste and produce, based on discussions there, a series of written outputs including a policy brief.
Persons interested in applying for either position should send their covering letter and CVs to iap@twas.org. Those applying for the writer/editor position are furthermore requested to attach (or provide links) to three relevant articles/publications that they have authored or edited.
Full details of the two posts are provided in the documents downloadable from the following links:
Deadline for submissions: Monday 14 August