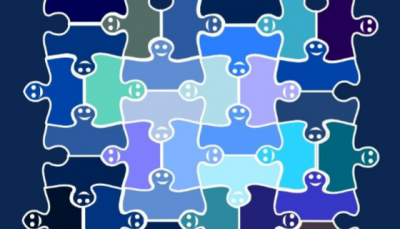 New publication: S.O.S. Booklet for Global Young Scholars
Facing the Scientific and Ethical Challenges of the Modern Age
The InterAcademy Partnership (IAP) recently joined forces with the Global Young Academy (GYA) and the Hungarian Academy of Sciences, to co-host the IAP-GYA Science Leadership Workshop at the latest World Science Forum (WSF) in Budapest, Hungary. 
This event was attended by 43 excellent young scientists from around the world, who reached Budapest not only to address questions of ethics in science, but also to learn skills to approach problem solving, seek creative approaches, collaborate, and deal with science communication.
"Engaged in constant interacting and facilitated by the team from Knowinnovation, the participants quickly established a network and secured the bonds between them. In addition, they employed deductive reasoning and innovative thinking to identify the major scientific and ethical challenges of the modern age," says Biljana Gjoneska, Research Associate at the Macedonian Academy of Sciences and Arts, who attended the workshop.
Biljana Gjoneska was amongst the participants who worked on the new publication S.O.S. Booklet for Global Young Scholars (you can download it for free here on our website).
In the framework of the booklet "the current obstacles in ethics and science are faced as challenges, while the focus is primarily on the solutions rather than the problems," explains Biljana, concluding that the document will thus "serve as a strong testament to the power of youth and action, encouragement and education".
The main motivation for compilation of the booklet (as emphasized in it's introduction) is the firm belief by these global young scholars "that a world so vehemently perturbed by vicious circles of disinformation, would greatly benefit from any attempt to perpetuate virtuous circles of valuable information". 
"Also, we hope that the booklet would inspire many forthcoming generations of scientists and instigate positive societal changes," highlights Biljana Gjoneska.
?The "S.O.S. Booklet for Global Young Scholars Facing the Scientific and Ethical Challenges of the Modern Age" booklet is out! It was written by the participants of the latest IAP/GYA Young Researchers Leadership Workshop, don't miss it!
?Download: https://t.co/TZMlO0UfBh pic.twitter.com/IwcsmBLdn2

— InterAcademy Partnership (IAP) (@IAPartnership) January 10, 2020