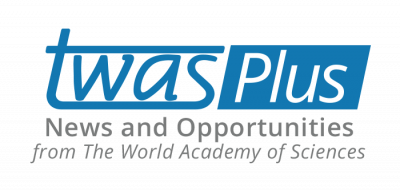 New TWAS Plus issue is out - Vol. 5, No. 1
The new bimonthly bulletin – TWAS Plus – provides important Academy news and opportunities in a bright, easy-to-use format for a diverse global audience that ranges from TWAS fellows to early career researchers.
TOP STORY: How can humanity produce more crops, and more nutritious crops, to feed a global population that will approach 10 billion by 2050? At the 28th TWAS General Meeting, TWAS Prize winner Ismail Cakmak of Turkey (photo), showed that soil micronutrients can increase plant tolerance to stress and improve human health. Chinese researcher Zhang Dabing explained why controlling the number and size of rice flowers could lead to richer harvests. 
Mohamed Hassan, who guided TWAS's growing impact during a quarter-century as TWAS's executive director, has been elected as the Academy's sixth president. View full article here.
Findings from a three-year project on food, nutrition security and agriculture are summarized in the latest IAP global perspective publication.
Threatened scholars can continue their work in safety with fellowships from the Institute of International Education's Scholar Rescue Fund. Deadline: 27 January 2019.
Don't miss it! The call for TWAS Research Grants for individuals and groups opens 28 January, with funds available to promising scientists and projects.
The Chinese Academy of Sciences and TWAS offer the opportunity to spend up to four years in China to earn a doctoral degree. Deadline: 31 March 2019.
Call opening: Postdoc scientists from sub-Saharan Africa can visit a German research institute for three months under the TWAS-DFG programme. Deadline: 1 April 2019.
The latest issue and all archived bulletins are available here.