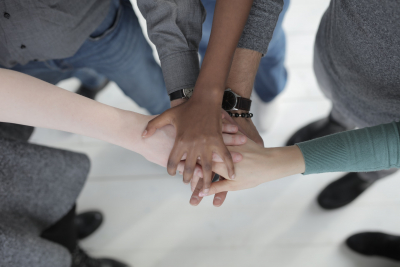 News from the European Academies' Science Advisory Council (EASAC)
Environment & Climate
Health
Policy for Science
Perspective on transformative change and a webinar on Communicating science during the COVID-19 pandemic

EASAC Perspective on Transformative Change
At the end of October, the European Academies' Science Advisory Council (EASAC) published a Perspective titled "Towards a sustainable future: transformative change and post-COVID-19 priorities". The publication put a spotlight on the gaps between political aims and actual content of economic recovery packages and so-called "green deals". It summarises scientific evidence that current human development exceeds fundamental planetary boundaries, especially on climate and biodiversity. Since incremental change has failed to slow these trends, the document examines calls for a fundamental transformation of our current economic and social systems across technological, economic and social domains, especially in light of a green post-COVID-19 recovery. A press release as well as short interviews on the Perspective with members of the EASAC Environment Steering Panel are available on the EASAC website. You can download the document here, and watch video interviews with some of the authors here.
EASAC Webinar on Communicating Science during the COVID-19 Pandemic
On 18 November EASAC hosted a webinar on science communication during the COVID-19 pandemic. Over 60 fellows and staff from EASAC member Academies participated in the event and shared their experience and learnings of recent months. Topics were: amplifying science-based messages; working in 'real time' where the science is incomplete and developing rapidly; addressing competing and/or conflicting (interpretations of) scientific information; recognising and countering fake news and/or misleading information; and using the right channels to reach different audiences. The webinar was informed by the outcome of a survey among member Academies. A summary of the event is available here on the EASAC website.
Do not miss news and updates on the activities, opportunities and events of The InterAcademy Partnership (IAP), its regional networks, member academies and other partner organisations: subscribe to our quarterly newsletter, and follow us on Twitter, LinkedIn, and Youtube.