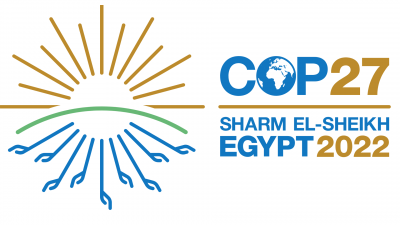 The online registration system for COP27 is open
The ultimate objective of all agreements under the UNFCCC is to stabilize greenhouse gas concentrations in the atmosphere at a level that will prevent dangerous human interference with the climate system, in a time frame which allows ecosystems to adapt naturally and enables sustainable development
On 6-18 November 2022, Egypt will host the 27th Conference of the Parties (COP27) of the United Nations Framework Convention on Climate Change (UNFCCC) in Sharm El-Sheikh, with a view to building on previous successes and paving the way for future ambition.
The UNFCCC entered into force on 21 March 1994. Today, it has near-universal membership. The 197 countries that have ratified the Convention are called Parties to the Convention. Preventing "dangerous" human interference with the climate system is the ultimate aim of the UNFCCC.
Parties to the Convention, United Nations and related organizations and agencies, media and non-profit organizations with observer status may register to attend the sessions of the Convention. More information on options for participation is available here.
All formalities regarding registration, including issuance of badges to duly nominated participants to attend the sessions, are free of charge.
Registration for the conference is managed through the UNFCCC Online Registration System (ORS).
The information note on the opening of ORS for Parties and observer States as well as for admitted intergovernmental organizations (IGOs) and non-governmental organizations (NGOs) has been issued on 23 June 2022:
United Nations organizations and specialized Agencies have been notified on their registration process and using the Online Registration System (ORS). Further training and workshops will be conducted for UN organizations and specialized Agencies on how to register delegates using the ORS. More information on the dates of the workshops will be provided in due course via email.
Multiple registration for the conference is not permitted (i.e. registration as an observer organization representative and a Party or State representative and/or press/media representative).
Please note that the InterAcademy Partnership (IAP) does not organise COP27,  for any question please check check the UNFCCC website.