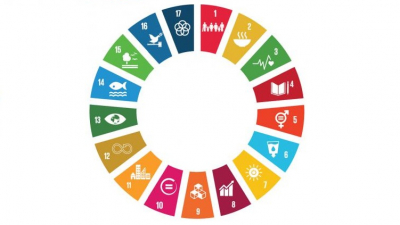 Regional workshops for academies on the UN's SDGs
Last week saw the last of four regional workshops entitled "Implementing the Sustainable Development Goals: how can academies help?", this time in Nairobi with African academies and guests (see group photo).  Under the IAP / Carnegie project on improving scientific input to global policymaking, the Project Secretariat has worked with IAP regional network leads for NASAC (Nairobi, 19-20 September), EASAC (Halle, 10-12 September), AASSA (Kuala Lumpur, 13-14 August) and IANAS (Mexico City, 29-30 May) on participatory workshops for interested senior and (where they exist) young national academies and GYA members. 
The objective of these workshops has been to help academies better understand the SDGs and explore ways in which they can support them.  Participants have heard from policymakers working at national, regional and global levels, and shared their own personal and academies' experiences. Each workshop has provided time and space to explore opportunities for engagement - such as the Voluntary National Reviews (VNRs) and the UN Regional Commissions' annual fora on sustainable development and their regional progress reports on SDGs implementation. Group photos of all four regional SDG workshops can be found on the project's website. 
Participants have developed voluntary regional action plans for short, medium and long-term horizons, which it is anticipated will inform future regional strategic plans and programmes. They also provide examples of ways in which academies can engage in their respective national contexts, whether they are big or small, rich or poor, new or old.  These action plans, and wider project learning, will be included in the IAP Triennial Conference in April 2019.
For further information, please contact your respective regional network leads or projects@iapartnership.org.