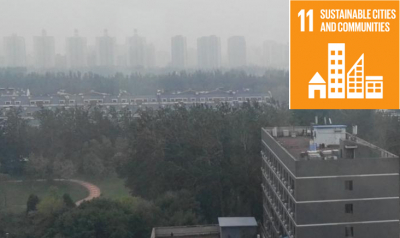 Urban Health opportunities
Provided by members of the IAP Urban Health Working Group
The 16th International Conference on Urban Health will be held in Xiamen, China, on 4-8 November 2019. The meeting is hosted by the Institute of Urban Environment, Chinese Academy of Sciences, based in Xiamen, and supported by the Chinese Academy of Sciences and the Chinese Academy of Engineering.
Deadline for submission of abstracts along with proposals for pre-formed panels is 19 April. For more information, see: www.isuhconference.org.
The Consortium of Universities for Global Health is holding its 10th Annual Global Health Conference in Chicago, USA, from 8-10 March 2019. Jo Boufford, chair of the IAP Urban Health Working Group, and another working group member, Paola Saldiva (Brazil), are on a panel discussing 'Cities as Drivers of Global Health'. For more details, see: www.cugh.org. 
The World Health Summit regional meeting on 29-30 April in Iran also features a panel on 'Healthy Cities' on which Jo Boufford has been invited to participate. Registration deadline is 22 March. See: www.worldhealthsummit.org/regional-meeting.html
The UK's Global Challenges Research Fund (GCRF) Centre for Sustainable, Healthy and Learning Cities and Neighbourhoods (SHLC) aims to grow the capacity of urban researchers, policymakers, NGOs and business to address global urban, health and education challenges in fast-growing African and Asian cities. The SHLC Capacity Development Acceleration Fund (CDAF) will support a visiting fellow exchange programme support and pilot projects, which will complement, enhance and extend the core work of the Centre beyond SHLC researchers, partners and case study countries.
The Urban Studies Foundation (USF) fellowship programme enables early to mid-career urban scholars from the Global South to take an extended sabbatical (3-9 months) in a university or other academically-accredited institution in the Global North or South. Preference may be given to candidates from least or low income countries but middle income developing countries are not excluded if the need for support is justified.
Application forms may be downloaded from the USF website.