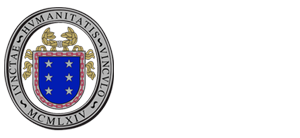 NETWORK /
National
Academy / IAP Member
Academia Chilena de Medicina
1964
The Chilean Academy of Medicine is a public autonomous corporation founded in 1964. It is one of the six Academies included in the Institute of Chile, a public corporation linked to the Ministry of Education.
Mission  Statement
The basic purpose of the Chilean Academy of Medicine is to foster the progress and public understanding of medicine, medical education and public health in the nation, in all its aspects and at a high intellectual level. The Academy of Medicine promotes and defends the spiritual and ethical values of medicine; the respect for its traditions; the profession's spirit of public service aimed at preserving and caring for the life and health of the people and the responsible practice of medicine as a human and personalized medical care.
According to  the foundation bill each Academy pertaining to the Institute of Chile has 36 Full Members (Numbered Members), Corresponding and Honorary  Members elected by the assembly.
Major current activities are Monthly academic lectures,  seminars on medical educations, ethics, history of medicine, position papers on medical education and public health.
The Academy  awards an annual "Academy of Medicine Research Award" and  publishes an  "Academy of Medicine Bulletin", that includes the lectures given by the academics. Public lectures are held in the incorporation ceremony of Numbered Academics.
The academy  relates with the government through the Ministry  of Education giving  its opinion on specific issues. The Academy participates in awarding the National Prize of  Medicine. As a member of  the Latin-American Association of Academies of Medicine (ALANAM) it cooperates  with  academies within  the region and those in  Spain and Portugal.
Governing Board for the period 2016-2018:
President: Humberto Reyes, MD, FACP
Secretary: Colomba Norero, MD
Treasurer: Andrés Heerlein, MD
Statements
Biotechnology & Biosecurity

Health