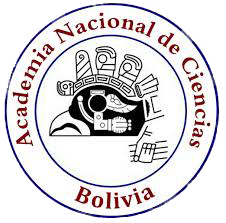 NETWORK /
National
Academy / IAP Member /

IANAS

Member
Academia Nacional de Ciencias de Bolivia
1960
Av. 16 de Julio No 1732, P.O. Box 5829
The National Academy of Sciences of Bolivia was founded on September 23, 1960 by Supreme Decree 5582 of the Bolivian government in order to support institutions that work to improve and strengthen local scientific capacity in science, technology and innovation. The main aim of the Academy is to create, promote and strengthen Science, Technology and Innovation towards the social, ecological, economic, and political development of Bolivia.
Members of the academy are elected after a strong process in each category. Presently there are 38 members. The Academy does not have a special program to involve young scientists. Regarding female members, there are just three women in the Academy (on medicine, in history and biology).
There are no structural additional bodies. The Plenary meetings or General Assemblies are on Wednesdays at 17:00 o clock. There are no regular publications; just an informative bulletin of the academy is distributed to the members.