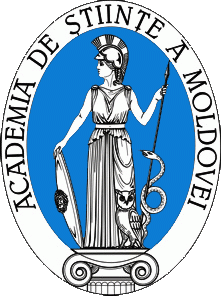 NETWORK /
National
Academy / IAP Member
Academy of Sciences of Moldova
1961
The Academy of Sciences of Moldova (ASM) is the highest scientific forum of the country and represents the public institution of national interest in the sphere of science and innovation.
The Academy of Sciences of Moldova comprises 3 Sections of Sciences: Life sciences; Exact and engineering sciences; Social, economic sciences, humanities and arts. The Assembly of the ASM is composed of 107 members representing universities and research institutes from the Republic of Moldova. A special attention is focused on the extension and improvement of the relations of collaboration with local universities, profile ministries and departments, respective agreements being concluded and the forms of cooperation being diversified.
One of the strategic priorities of the ASM activity is the development and consolidation of scientific international relations, maintenance of bilateral relations with the academies of sciences and scientific organizations from many countries, agreements of scientific collaboration being concluded and actions of integration in the European Research Area and in world scientific community being promoted.
The Academy of Sciences of Moldova has good collaboration with international institutions such as Academia Europaea, ALLEA, UNESCO, Academy of Sciences and Arts (Salzburg) etc. The Academy of Sciences of Moldova is a member of IAAS (International Association of the Academies of Sciences) and of ISC -International Science Council.
The Academy of Sciences of Moldova is the organization that initiated and negotiated the association of the Republic of Moldova to FP7 and Horizon2020 Programmes.