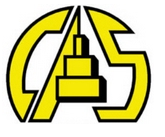 NETWORK /
Regional
Academy / IAP Member /

IANAS

Member
Caribbean Academy of Sciences (CAS)
1988
Room 1 East, Block 13, Faculty of Engineering, The University of the West Indies,
WI
,
St. Augustine ,
Trinidad and Tobago
The Caribbean Academy of Sciences was inaugurated in Trinidad in May 1988. It has five divisions covering the natural, agricultural, medical, engineering and social sciences. Current membership stands at 200 members, including scientists from the English-speaking Caribbean, Guadeloupe, Cuba, Guyana and Suriname.
It is an independent, non-governmental body aiming to: provide a forum for interchange among scientists on important issues related to the application of science and technology to development; serve as a source of advice to regional, governmental and non-governmental organizations in scientific and technology matters; facilitate cooperation among scientists and promote the coordiantion and execution of scientific research in all its aspects; liaise with relevant research organizations and assist in facilitating their mutual interaction; recognize and reward outstanding performance and achievement within the region in the fields of science and technology; raise the level of scientific consciousness in the region and increase the public understanding and appreciation of the importance and potential of science and technology in human progress; establish and maintain high standards and ethics in all scientific endeavour.