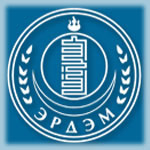 NETWORK /
National
Academy / IAP Member /

AASSA

Member
Mongolian Academy of Sciences (MAS)
1921
The Mongolian Academy of Sciences (MAS) was founded by the Decree of the Presidium of the Great Hural (Assembly) of the Mongolian People's Republic in 1961 and its new Statutes were defined by the Law of May 23, 1996.
Members of the Academy are elected at its General Assembly. Until 1991 there were two categories of membership: those of corresponding member and full member, but since 1991 there is only that of full member.
The Academy has a policy to encourage the scientific activity of young scientists. For instance, there is an Association of Young Scientists established 2002 and annual seminars for young scientists are held regularly. Every year, one or two young scientists are nominated for the prize of the President of Mongolia. However, there is no special policy to increase the number of female members. They are elected simply by their merit. There is only one female member out of 57 members of the Academy.