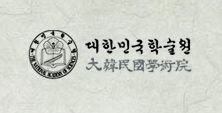 NETWORK /
National
Academy / IAP Member
The National Academy of Sciences (KNAS)
1954
59 Banpo-daero 37-gil, Secho-gu,
137-044
,
Seoul,
Republic of Korea
The National Academy of Sciences (KNAS) of the Republic of Korea was established in July 1954. Its role is to contribute to the development of science through the recognition and support of scholars and scientists with outstanding records, and to promote research. Academy was established based on the Culture Protection Act of Korea (Law No. 248) and subsequent Statutes.
The KNAS is regularly organized with 150 members, of which 75 members belong to the Division of Humanities and Social Sciences and 75 members belong to the Division of Natural Sciences. There can be 20 honorary foreign members. In 2009 there were only 142 members, and 13 honorary foreign members. There are only two women members in the Academy. The proportion of women members to the whole membership is 2/150.
Statements
Environment & Climate

Health