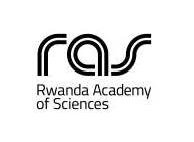 NETWORK /
National
Academy / IAP Member /

NASAC

Member
Rwanda Academy of Sciences
2016
Grand Pension Plaza, 13th Floor, KN 2 Roundabout
The Rwanda Academy of Sciences (RAS) was established on 28th October 2016, under a recommendation by the Government of Rwanda. It is registered by the Rwanda Governance Board as a National Non- Governmental Organization.
RAS aims at supporting the generation of evidence-based solutions to national, as well as global challenges, through effective promotion of utilization of knowledge (the Arts and Sciences) for sustainable development. RAS aims at mobilizing the national science and intellectual community as an effective workforce, including the diaspora, in the creation, transfer, maintenance and advancement of knowledge in all areas of human endeavor. To achieve its mission, RAS is organized into five thematic Sections. They include: 1) Agricultural and environmental sciences Section; 2) Physical and Mathematical sciences Section; 3) Life and Medical Sciences Section; 4) Engineering and Technology Section; 5) Arts, Humanities and Social Sciences Section.
Among its objectives, RAS is committed to providing evidence-based advice to the nation (Government, industry and other organizations). RAS is further committed to promoting a culture of scientific excellence and its beneficial applications. We do this by actively involving the youth, as future scientists, and by promoting a balanced gender representation into our growing scientific and technological community. We also do this by creating awareness within our communities, as enduser, on the benefits of science and technology. Lastly, we do this by advocating for proper, safe and ethical exploitation of the sciences to address cross-cutting societal issues.
Finally, in its quest for evidence-based solutions, RAS looks for friends and partnerships among other academies, organizations, local and international, individuals and groups.