Alejandra Paniagua-Avila
Contacts
malejandrapaniagua@gmail.com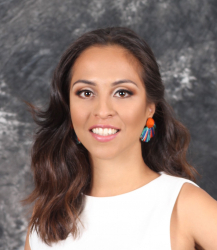 Biography
Dr. Alejandra Paniagua-Avila is a Guatemalan general physician and a doctoral candidate in Public Health (DrPH) with the Department of Epidemiology at Columbia University, New York City. She has participated in multiple research and public health initiatives to promote and treat mental health and chronic cardiometabolic diseases in rural Guatemala and other low-income settings.
Dr. Paniagua-Avila obtained a medical degree from Universidad Francisco Marroquin, Guatemala City in 2015, a Master's in Public Health from the University of Pennsylvania, Philadelphia, USA in 2016 as a Fogarty International Center Trainee.
Dr. Paniagua has led multiple initiatives focused on community-based research and public health, strengthening capacity for research in rural areas in Guatemala, adapting and implementing multicomponent programs to manage chronic diseases in Guatemala, and designing and implementing mental health programs in low-income settings in Latin America. She also teaches a public health course for medical students at Universidad Francisco Marroquin, Guatemala City.
Apart from being involved in doctoral studies, research and capacity strengthening, Dr. Paniagua-Avila has mentored multiple medical students and nurses interested in research and public health in Guatemala. She is also a member of the Organization for Women in Science for the Developing World (OWSD)-Guatemala Chapter, an organization that focuses on research training and career development for women scientists.