Anusha Lachman
Child & Adolescent Psychiatrist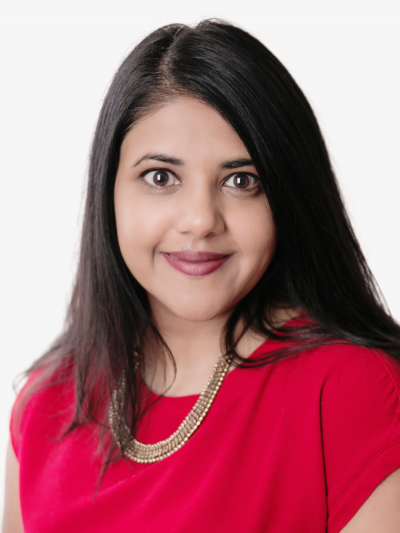 Biography
Dr. Anusha Lachman qualified as a medical doctor in 2001 from the Nelson R Mandela School of Medicine in South Africa. She graduated as a specialist psychiatrist from the Colleges of Medicine SA in 2009 and completed her sub-specialist degree in Child Psychiatry (cum laude) in 2011. Dr. Lachman currently heads the Adolescent Psychiatric Inpatient Unit at Tygerberg Children's Hospital in Cape Town and is a joint lecturer in the Department of Psychiatry at the University of Stellenbosch. She completed her MMED in Psychiatry (2010) and Mphil in Child & Adolescent Psychiatry(cum laude) in 2012. Her special clinical interests include Maternal and Infant Mental health and Adolescent Neuropsychiatry.
Research Interests: She is involved in clinically translatable research focused on Maternal and Infant mental health screening, teaching and training. In addition, she is involved in interdisciplinary research in the field of Consultation Liaison Psychiatry, Clinical Care delivery and Child and Adolescent Mental Health (CAMH) service development in Africa. She is keen on developing the evidence base for CAMH research looking at culturally sensitive practices of caregiving within the African Context. She is currently in her 3 rd year of her PhD study exploring the Shared Pleasure Paradigm as a screening tool for at-risk babies and their mothers with Mental Illness in South Africa
Publications: Dr. Lachman has published in peer-reviewed journals and contributed to chapters in Textbooks in CAMH. She also has presented at international congresses including the American psychiatric association meeting, Royal College of Psychiatrists meeting in London, Marce International Perinatal Society in Bangalore, EPA in Madrid and at the WAIMH congresses in Rome, Edinburgh, and Prague
UPDATE since YPL 2013:
Awards:
Fondazione International Research Training in Child Adolescent Psychiatry, supported by the World Psychiatric Association – Camposampiero, Italy, May 2014
MERC (Mellon Early Research Career) foundation International mentorship, Stellenbosch University 2014
Stellenbosch University Early Research Career Development Grant 2015
Stellenbosch University Early Career Academic Development (ECAD) program 2016-2019
Hamilton Naki Clinical Fellowship – Physicians Partnership Trust SA, 2017 - 2019
Training and Teaching
Key opinion leader for the First 1000 Days of Life Program cross-sectoral initiative by the Department of Health, South Africa
Co-convenor of the MPhil (Masters) program for Infant Mental Health at Stellenbosch University - that offers culturally sensitive training in MIMH to allied and health professionals in South Africa working in the field of maternal and child health. The MPhil is the first regulated teaching program for MIMH on the African Continent.
Executive Committee Membership
National Secretary, BOD South African Society of Psychiatrists, 2016 -2021
African Global Mental Health Institute (AGMHI) task team member 2019-2020
HREC 1- Health Research Ethics Committee member, Stellenbosch University, June 2015 ongoing
African Association of Child and Adolescent Psychiatry 2018-2020, Treasurer