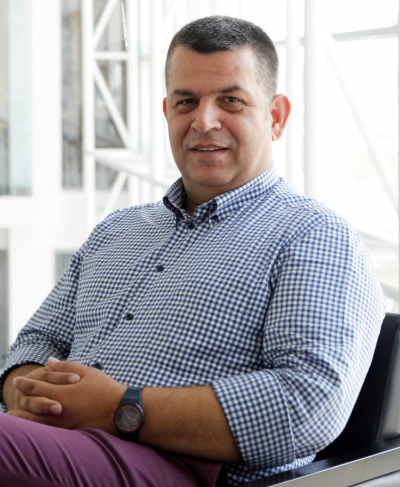 Biography
Graduated in Architecture and Urban Design at the University of Tirana in 1990. He received a 'Masters' degree at Erasmus University and IHS-Rotterdam Holland in 1996, and later in 2007 upon successful completion of his PhD, he was awarded the title 'Doctor of Sciences', from the Polytechnic University of Tirana, Albania.
Dr. Aliaj has extensive academic experience at the Polytechnic University, University of Fine Arts, University of Tirana, and at POLIS University in Tirana, not mentioning international exposure.
He has a solid experience of 15 years with the civic society. He is the co-founder and former Executive Director of Co-PLAN, Institute for Habitat Development (1995-2005). During 2000-2003 he was General Secretary of the Albanian Association of Architects, and at present time is one of the initiators of the AUA, the Albanian Union of Architects.
Professional qualifications comprise training and research experiences in Denmark, Italy, Norway, Holland, USA, Germany, Kosovo, Egypt, Tanzania, Ethiopia, Peru, etc. In addition, he has solid consultancy works in Albania and Western Balkans countries. He is author of several professional and academic publications in Albanian and English languages. He has good experience as trainer in Albania and Kosovo, and has held many international lectures and presentations.
Dr. Aliaj has also a solid professional practice as architect and urban planner starting from grassroots initiatives in community level, up to local and national governance, as well as in academic and research institutions. Since 1998 to nowadays he has been working also with international bodies and institutions, such as: World Bank, UN, UNDP, FAO, USAID, GTZ, EU, SOROS, and several diplomatic missions accredited in Tirana.
Initiator of participatory projects in the field of urban planning, environmental management and regional development; including housing, infrastructure, formalization of economy, good governance and decentralization, as well as higher education. Former advisor to the Prime Minister of Albania (2005-2007); 'Citizen of Honor' in Kamza Municipality; and elected member of the Tirana Municipal Council since 2009. At present time he is the Rector of POLIS University.