Davaalkham Dambadarjaa
Contacts
davaalham@yahoo.com
davaalkham@hsum.edu.mn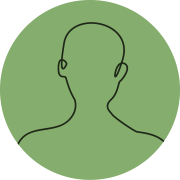 Biography
DAVAALKHAN Dambadarjaa (Mongolia)
Dambadarjaa Davaalkham was born in 1977 in Mongolia. She graduated Health Sciences University of Mongolia as a bachelor in medicine in 2001. During 2003 and 2007 she studied in Japan where she got PhD degree in medicine. Davaalkham also has a Master Degree in Administration from the Mongolian Academy of Management.
She participated in the long-term and short-term trainings and fellowship programs in different countries such as the USA, United Kingdom, Germany, Japan, Malaysia, Taiwan, Thailand and etc.
Dr. D. Davaalkham is now the Head, Department of Epidemiology and Biostatistics, School of Public Health of Health Sciences University of Mongolia (HSIJM) where she has been working since her graduation from the HSUM in 2001. Dr. Davaalkham speaks in English, Russian and Japanese.
She is a Member of Hepatitis B Expert Resource Panel (ERP), of the Western Pacific Regional Office of the World Health Organization. Also works as a scientific secretary of the Scientific Committee of the Health Sciences University of Mongolia and Assistant Editor of the Mongolian Journal of Health Sciences which is published in English. She is member of different international and local professional Associations.
According to her academic excellence, she was awarded as the best researcher and best lecturer by the Ministry of Health of Mongolia and Consortium of Universities and Institutions as well as her home University. Dr. Davaalkham was also awarded from International Organization such as American Public Health Organization.
Her research area is public health and epidemiology of communicable and non-communicable diseases. She conducted many projects as a principle investigator and has published over 20 papers in the international peer-reviewed journals and presented research abstracts in more than 60 international scientific meetings. Local publication is nearly 200.
In addition, Dr. Davaalkham supervised and graduated 5 PhD students and 15 master students so far.