Dipendra Khatiwada
Surveillance Medical Officer
Contacts
dipendra.khatiwada@gmail.com
khatiwadad@who.int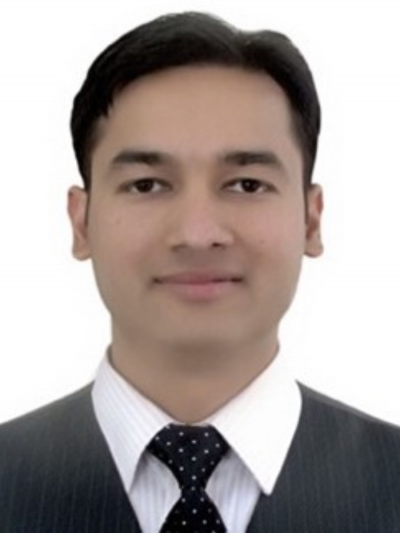 Biography
Dr. Dipendra Khatiwada (born on 22nd September, 1984 in Jhapa, Nepal) completed MBBS degree in 2010 followed my MD degree in Community Medicine in 2017 from College of Medical Sciences under Kathmandu University, Nepal. Currently he is working as Surveillance Medical Officer in World Health Organization-Nepal in Immunization Preventable Disease (IPD) based in Janakpur field office, Province-2 of Nepal. He worked as Lecturer in the Department of Community Medicine, Coordinator of Community Health Services and Managing Editor of Journal of College of Medical Sciences, Member of Maternal and Perinatal Death Surveillance and Response Committee of College of Medical Sciences for almost two years in Chitwan, Nepal. As a Community Medicine graduate, his area of expertise includes Family Medicine, Epidemiology, Maternal and Child health including Reproductive health, Safe motherhood, CB-IMNCI and Immunization, Health Planning and Management and Health Research. Other areas include Nutrition, Occupational Health, Environmental health, Geriatrics, Communicable and Non-communicable diseases, Tropical and infectious disease and Disaster. These broad areas of knowledge and understanding puts him as a more dynamic professional than mere clinical practitioner.
His currently supports Province-2 districts in National Immunization program of Nepal from WHO-IPD, strengthening of the program, supervision and monitoring and VPD surveillance. His activities include working with local government, provincial government and central government of Nepal and provide technical and other support in the governmental programs and policies.
He has many publications in his credit in national and international journals. He is Editor and Reviewer of many reputed journal and is actively contributing in the promotion and development of  health research and scientific publication in the region. He is highly accredited in the society of Community Medicine Specialist for his active and result oriented activities. He's inclusion as a honorable member of Emergency Medicine Association of India, Member of World Association of Medical Editors (WAME) and Asia Pacific Association of Medical Editors (APAME) highlights his leadership skills at so young age.
Dr. Dipendra is always motivated to work with multi-stakeholders, in diverse environment with wide range of people that can further enhance his skills and expertise in greater scale. As a Community Medicine specialist and Medical doctor, Dr. Dipendra Khatiwada highlights the need of multisectoral involvement in improvement of health issues of the community and country as a whole. He advocates the need of health professional to actively involve in the various dimension of health, may it be from prevention and promotion of health, treatment, rehabilitation or health management and administration and bring a whole new approach in the overall development of health sector in longer run.