Do-Hwan Kim
Assistant Professor, Department of Medical Education, Hanyang University College of Medicine (HYUCM), Seoul, Korea.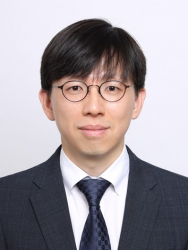 Biography
Dr. Kim has been working at Hanyang University College of Medicine since 2019. During the last 3 years he managed tasks related to curriculum development, implementation, and evaluation of undergraduate medical education curriculum within and across the organisation. He teaches medical students mainly about professionalism.
holds a Ph.D. in medical education from SNU (Seoul National University) and M.S. in biochemistry from SNU. His doctoral dissertation deals with an international faculty development programs for Southeast Asian countries.
As a person working in a country where Korean is the only official language, he feels language and geographical limitations. For this reason, his current concern is to communicate effectively in English and network internationally.
He lives in Seoul. In his free time he plays tennis, goes hiking, enjoys spending time with two daughters. He is caring about how to maintain a good relationship with daughters, who will soon be in adolescence