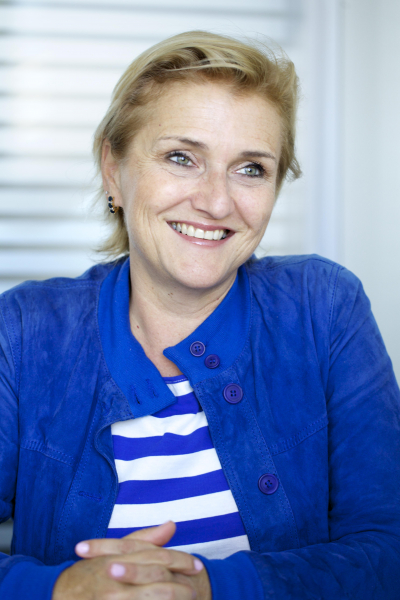 Biography
Ann Aerts has been Head of the Novartis Foundation since January 2013. During this time, she has been responsible for heading an organization committed to having a transformational and sustainable impact on the health of people in low-income communities. This has included playing a key role in devising new policy recommendations
Ann holds a Degree in Medicine and a Masters in Public Health from the University of Leuven, Belgium, and a Degree in Tropical Medicine from the Institute of Tropical Medicine in Antwerp, Belgium.
In 2014, PharmaVOICE nominated Ann as one of the 100 Most Inspiring People in the life science industry. Ann has authored numerous publications. She is co-chair of the Broadband Commission for Sustainable Development Working Group on Digital Health, and a member of the Governing Council of the UN Technology Bank for Least Developed Countries and the International Advisory Board of the Commonwealth Centre for Digital Health.
Before heading the Novartis Foundation, Ann was Franchise Medical Director Critical Care for Novartis Pharma in Basel and Therapeutic Area Head Cardiovascular and Metabolism for Novartis Pharma Belgium. Prior to joining Novartis, she served as Director of the Lung and Tuberculosis Association in Belgium, as Head of the Health Services Department of the International Committee of the Red Cross (ICRC) in Geneva. She has also served as Health Coordinator for the ICRC in several countries.
For more information on the Novartis Foundation:
www.novartisfoundation.org
www.youtube.com/novartisfoundation