Dr. Jaime A. González
Critical Care Physician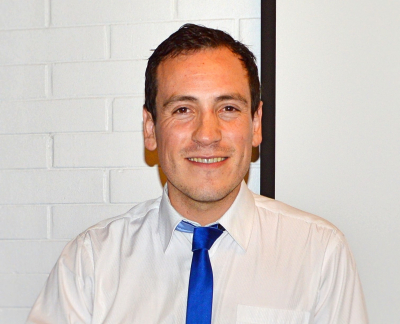 Biography
Dr. González is currently working as a physician in the Critical Care Units of the University of Chile Clinical Hospital and Clínica Las Condes. He is also teaching graduate students and is involved in clinical translational research at the Biomedical Sciences Institute University of Chile and the University of Chile Clinical Hospital. His main focus of research is on gallbladder and gastric cancer.
Dr. González received his M.D. from the University of Chile in 2012 and completed a medical specialization program (Internal Medicine) and PhD degree in 2018 with highest honors. He was in a training fellowship in human physiology study techniques in murine models at University College of London in 2016. This knowledge led him to implement a new human physiology study laboratory in an old university office that has helped the formation of new young scientists. Dr. González authored and co-authored several publications in international circulation scientific journals. For his research, he has received many honors and awards which led him to present his scientific work at the annual congress of American College of Physicians (ACP) at Washington DC in 2016, with great recognition.
During his studies, Dr. González was vice president and later president of the University's MD students. He organized and was the scientific director of Latin American Congress of MD students in 2012. Also Dr. González has helped many MD students to become interested in applied science, being tutor of more than twenty MD students to start their scientific career at University. Moreover, he has formed a translational research group at the University of Chile to carry the scientific knowledge to clinical solutions. This group is working on the prevention of noncommunicable human diseases through the antioxidant system reinforcement, based on the results of Dr. González's PhD thesis.