Sebastian Dries
Contacts
sebastian.dries@philips.com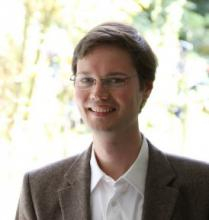 Biography
·  has been working at Philips since 2006 that improves the lives of people by providing medical technology products, services and solutions across the health continuum. During the last 10 years he held different roles within the international organisaton in clinical and industrial research on medical devices and healthcare IT, research program management, new business development, and market-driven ecosystem solutions integration and sales.
Prior to that, worked for different healthcare provider institutions in clinical care, practice optimization, and healthcare IT consulting.
·  holds an MBA from University of Hamburg and MD from University of Marburg on top of State Examination in Medicine from University of Hamburg.
·  lives in Hamburg. In his free time he enjoys spending time with friends as well as exploring nature, as well as – or along with – cooking, gardening, biking, hiking, playing chess and watching movies.