El Tayeb Mustafa
Secretary-General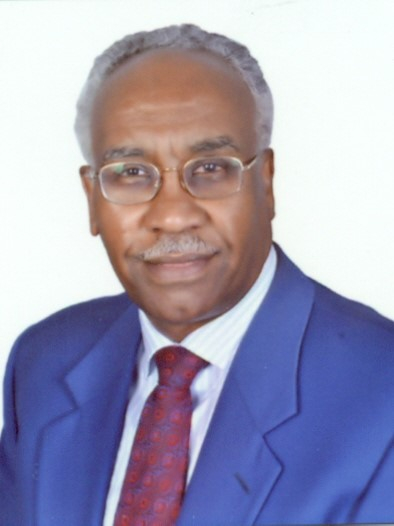 Biography
Dr. El Tayeb Mustafa, Secretary-General of the Sudanese National Academy of Science, President of the Global Council for Science Education of the InterAcademy Partnership, President of the Future University-Sudan since 2011, is the former Director of the Division for Science Policy & Sustainable Development at the United Nations Educational Scientific and Cultural Organization (UNESCO).
Dr. El Tayeb holds an Engineering Degree (B.Sc. Honors) from St. Petersburg Mining Institute, a Master and a PhD from Bordeaux I University in France. He started his career in 1974 as a mining engineer/ geophysicist at the Geological Survey Department of the Sudan. His work covered the utilization of geophysics to civil engineering works, engineering geology and the exploration of mineral resources both in land and in sea.
In 1981, he joined UNESCO, where he spent most of his professional career first as programme specialist in charge of the development of scientific research and higher education in the Arab region. Between 1986 and 1996 he assumed the post of the Chief of Section responsible for capacity building of science and technology infrastructure as well as the development of human resources in both Arab and African member States. From 1996 until 2009, He assumed the post of Director of UNESCO programmes on science and technology and innovation policies, for Sustainable Development.
Dr. El Tayeb is a Founding Member of the Arab Academy of Sciences, a governing member of African Technology Policy Studies Network (ATPS) Nairobi, a Corresponding Member of the Royal Academy of Science (Belgium), the Secretary of the UNESCO-EOLSS Joint Scientific Committee in Charge of the Encyclopedia of Life Support Systems. He also served for 10 years as Editor-in-Chief of the UNESCO Science Report, 2005. He  is also member of the Governing Board of the International Research and Training in Science and Technology Strategies in China, a member of the Governing Board of the International Center for South-South Cooperation in Science, Technology and Innovation in Kuala Lumpur, Malaysia, Member of The International Board of Eco Science Foundation based in Islamabad and Member of the Scientific Committee of the Belt & Road Science Camps. In November 2017, he was elected Chairman of the UNESCO Science Commission.