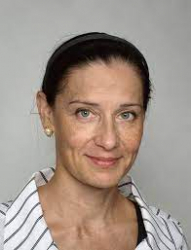 Biography
Elina Maria Ikonen (born October 26, 1961 in Helsinki) is a professor of cell and developmental biology at the Institute of Biomedicine (Medicum) of the University of Helsinki. She was an academy professor in 2010–2019. Her research group has made significant scientific breakthroughs in cholesterol research. Her research integrates issues of Lipid droplet and Hepatocyte in her study of Endoplasmic reticulum. Her Lipid raft study combines topics from a wide range of disciplines, such as Cell membrane and Biological membrane. The Biological membrane study combines topics in areas such as Biophysics and Membrane lipids.
Her Cell biology research is multidisciplinary, incorporating perspectives in Receptor, Transmembrane protein and Lysosome. Her work carried out in the field of Lipid droplet brings together such families of science as OSBP, Complementary DNA, Locus, Lipid metabolism and Organelle. Her Cholesterol study integrates concerns from other disciplines, such as Plant lipid transfer proteins, Membrane and Metabolism. Elina Ikonen has researched Membrane in several fields, including Endocytosis, Gene and Scavenger receptor. Her Seipin research overlaps with other disciplines such as Biogenesis and Biophysics.
Professor Ikonen heads the Academy of Finland's excellence unit for membrane research.