Elouise Kroon
Research Clinician, Stellenbosch University, South Africa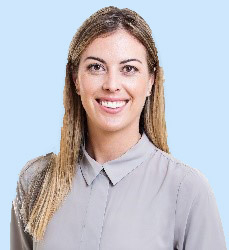 Biography
Dr. Kroon joined the tuberculosis (TB) Host Genetics group in 2016 as the study clinician in a research project aiming to identify the underlying genetic and immunological mechanisms that protect persons who are living with HIV from infection with Mycobacterium tuberculosis and developing TB. During this time, she was awarded a South African Medical Research Council (SAMRC) Clinician Researcher M.D PhD Scholarship in Clinical /Health Research and an European and Developing Countries Clinical Trials Partnership (EDCTP) Career Development Fellowship. She is involved with initiatives which aim to educate fellow clinicians about the usefulness of genetic testing in a developing country
She holds a PhD in Human Genetics from SU (Stellenbosch University), a MBChB from SU and BComm from SU for actuarial science.
Dr. Kroon lives in Cape Town. In her free time, she enjoys running and exploring the outdoors. She is passionate about health and wellness and relaxes by painting or drawing.