Emad Magdy Shawky Samaan
Lecturer of Nephrology, Mansoura Faculty of Medicine, Egypt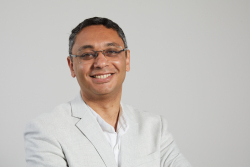 Biography
Emad Samaan has been working at Mansoura Faculty of Medicine, Egypt, since 2010 that supports its affiliates regarding personal and profession excellence themes. During the last 5 years he managed different education and health service development projects within the organisation.
 
Holds a joint doctorate degree in Nephrology from (Lancashire Teaching Hospitals, UK/Mansoura University, Egypt) and MSc in Internal Medicine from Mansoura Faculty of Medicine.
He lives in Mansoura and is interested in activities that promote individual and community development. His main leisure activity is contemplating history and nature through photography.
He believes that the primary responsibility of a human being is to IMPACT, beginning with the individual's own growth and extending outward to the growth of others.