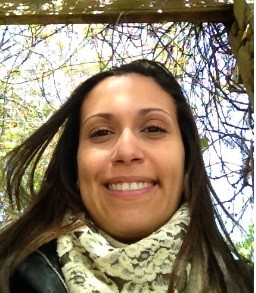 Biography
Prof. Dr. Cruz is Associate professor at the Institute of Biophysics Carlos Chagas Filho at the Federal University of Rio de Janeiro. She is also a Member of the Laboratory of Pulmonary Investigation where she leads a research project entitled: "Regenerative Medicine: Improving Cell Therapy in Lung Diseases and Bioengineering".

Prof. Cruz obtained her M.D. from the Federal University of Rio de Janeiro in 2011 and her Ph.D. in 2013 from the same institution. She was a postdoctoral fellow at the University of Vermont in 2013/2014 and at the Federal University of Rio de Janeiro from 2014 to 2018. She is a member of the American Thoracic Society as well as the Brazilian Physiology Society and has authored and co-authored 47 articles and 6 book chapters. During her stay in the US, she had the chance to establish a solid relationship with many highly-reputed and successful international scientists. She frequently gives presentations at international conferences such as the American Thoracic Society International Conference. 

For her work she has received numerous grants, honors and awards, such as the "Young Talent Brazil" grant and the 2018 "L'Oréal For Women in Science" award. She has given several interviews for national newspapers, radio programs, as well as national TV channels and has been featured on several online newspapers. She is known as an activist of women in science and defends minorities' access to universities and medical school. From 2010 to 2012 she was involved in a project related to Education in Health and the Primary Care System. She is also an engaged member of a local charity group that provides material help and free primary health care for people in need.