Giovanni Ortolani
UNESCO-TWAS Public Information Officer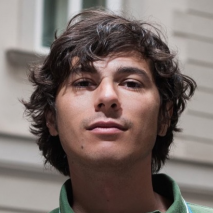 Biography
Giovanni joined the InterAcademy Partnership (IAP) Secretariat as Communication Assistant in March 2019, a position he held until September 2022, when he joined UNESCO-TWAS as Public Information Officer.
Since 2009 he has been working as a freelance multimedia journalist, covering mostly the impact of science and technology on developing countries, climate change, food security, human rights, the environment, and lifestyle. He reported stories from Burma, Lao PDR, Thailand, Nepal, Cambodia, UK, Germany, France, and Italy, and his articles, videos and podcasts have been published by The Guardian, Mongabay, SciDev.Net, La Stampa, Vanity Fair – Traveller Italy, GQ Italy, and Radio Radicale, among others.
He is a United Nations Foundation Press Fellow, has been shortlisted for best newcomer in the Association of British Science Writers' British Science Writing Awards for Britain and Ireland 2015, and has long experience as events and social media manager.
Giovanni holds a B.A. in Communication Studies and an M.A. in Advertising and Corporate Communication from the University of Trieste, Italy, and an M.A. in International Journalism with specialisation in documentary-making from Cardiff University, UK.