Hassan Mansoor
Contacts
hassan-mansoor@hotmail.com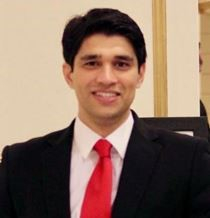 Biography
Dr. Mansoor is a Clinical Fellow in the Cornea and External Eye Diseases, Stem Cell and Tissue Engineering Group at the Singapore National Eye Center and Singapore Eye Research Institute.

He graduated from the University of Health Sciences, Lahore in 2010 with a Bachelor of Medicine and Bachelor of Surgery. In 2016 he became a member of the Royal College of Surgeons of Edinburgh (MRCSEd) in the subject of Ophthalmology. He was a fellow of the International Council of Ophthalmology (2017), Royal College of Surgeons of Edinburgh (2017), the College of Physicians and Surgeons Pakistan (2017), Al Shifa Trust Eye Hospital, Rawalpindi (2017), the Singapore Eye Research Institute (2018), the international College of Surgeons (2019) and the Singapore National Eye Center (2019).

In 2014, he conceptualised an extensive "School Screening Programme" under the ambit of Al-Shifa Center for Community Ophthalmology. The programme was intended to screen preventable causes of blindness in school-going children in different divisions of Pakistan and to educate children and their teachers about the importance of ocular hygiene. Currently, this program establishes 15-18 school screening camps every month and delivers quality eye care at the doorstep of the community in rural and underserved population. 

Alongside research in regenerative therapy and the application of femtosecond laser technology in ophthalmology, Dr. Hassan has devised an autonomous artificial intelligence (AI) powered advanced medical imaging, low cost, end-to-end eye-disease screening tool. This tool allows for an autonomous classification and quantification of commonly occurring ocular disorders and their treatment management solutions using optical coherence tomography images and fundal retinal scans. This AI solution has successfully been shortlisted for incubation and seed funding by the Runway Startup program at Cornell Tech in NYC, USA, asserting its potential in the field of ophthalmology.