Hipolite Tarimo
Public health expert, Director General's Office, World Health Organization (WHO), Switzerland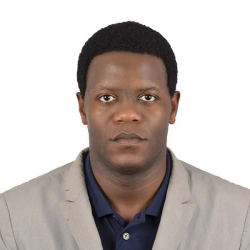 Biography
Hipolite Tarimo, a dedicated public health expert at WHO, Director General's Office in Geneva, played a vital role in advancing the SDG3 Global Action Plan. He previously led significant healthcare initiatives in Tanzania, focusing on project coordination, disease prevention and management notably in HIV/AIDS and Tuberculosis.
Hipolite holds a Master's in Global Health and Development from University College London (UCL) and a Doctor of Medicine degree from Kilimanjaro Christian Medical University. His strong academic background aligns with technical skills in public health software for data analysis.
He excels in research, contributing to global health discussions through scientific publications. His ORCID number underscores crucial research contributions. His commitment to improving global health outcomes through research and knowledge dissemination is evident.