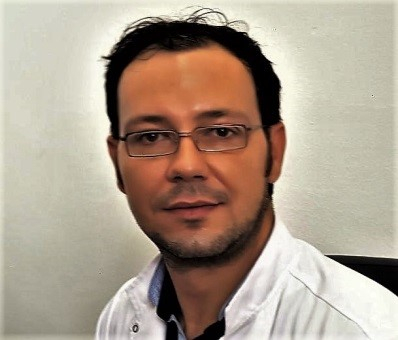 Biography
Dr. Peev is currently working as a plastic, reconstructive and aesthetic surgeon at the University Clinic for Plastic and Reconstructive surgery in Skopje. He is also the manager of the Operative theaters of the Clinic, responsible for the theaters' organization, maintenance, modernization, human resources as well as planning the quantity and quality of daily operative work. Furthermore, he works as a research associate and an educator teaching and mentoring students of the medical faculty of "Ss. Cyril and Methodius" University.

Igor Peev completed a residency in general surgery at the University Clinical Center "Mother Theresa" of "Ss. Cyril and Methodius" University in 2010 and a residency in plastic surgery in 2016. In 2018 he received a PhD from the University's Medical Faculty. He obtained several fellowships from Universities and Clinics in the US, Serbia, Germany, Turkey, Spain and Sweden.

At the University Clinic in Skopje Dr. Peev has initiated and conducted novel techniques and modalities regarding operations in reconstructive and aesthetic surgery. As president of the Committee for Public Support he has also taken part in the clinics modernization and technical improvement. Furthermore, Dr. Peev has repeatedly been involved in the organization of international medical congresses and assemblies such as the Congress of the Balkans Associations for Plastic, Reconstructive and Aesthetic Surgery. He is a resident writer for the medicine-related weekly newspaper "Naroden Lekar" (Public doctor) and has been invited as an expert speaker and writer on numerous TV casts and web portals.

He has served as a lecturer and moderator of several national medical projects, most recently on raising awareness about melanoma among the population of North Macedonia. He has also advised family doctors on several surgical issues and has been a member of a government working group on operative treatment of transgender patients.