Irmak Polat
Assistant Professor, Department of Psychiatry, İstanbul University, Turkey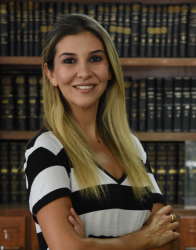 Biography
Dr. Polat has been working at İstanbul University Faculty of Medicine since 2018. In addition to her academic work, she is a lecturer in several programmes of İstanbul University and consultant psychiatrist in the Consultation-Liaison Psychiatry Clinic.
Dr. Polat graduated from Yeditepe University in 2010, and completed her residency in Department of Psychiatry, Ege University in 2016.
Holistic medical care is one of the major focuses of Dr.Polat. As WHO stated: "No health without mental health" is her motto. She wishes to increase the bio-psycho-social visibility of an individual among healthcare providers; thus she works to promote mental health and raise awareness in medical education and various healthcare settings.
Dr. Polat works in collaboration with two NGO's. One of them, 'Association for Supporting Contemporary Life', mainly focuses on socio-economically disadvantaged students from all parts of country who have numerous barriers on continuing their education. She has been a mentor for medical students and wishes to contact more. The second NGO she collaborates is 'Association of Trace in Individual and Community Mental Health', which generates preventive and accessible mental health services to all segments of society.
She lives in İstanbul. She likes travelling, finding hidden charms and spending time by the sea.