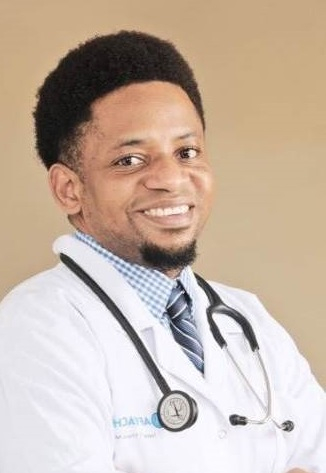 Biography
Dr. Maro obtained his medical doctor's degree from Muhimbili University College of Health Sciences in 2006, a Master's degree in Public Health from Dartmouth College in 2009 and a PhD in International Health and Medicine from Tokyo Medical and Dental University in 2018. In 2014 he was the director of clinical services for a collaborative clinical research project between Muhimbili University of Health and Allied Sciences, Tanzania (MUHAS) and Geisel School of Medicine at Dartmouth.

He is currently a Research Fellow at Tokyo Medical and Dental University where he works on risk factors for Mycobacterium tuberculosis infection. He is also a medical correspondent for the Clouds Media Group where he is responsible for producing and presenting health related news to the Tanzanian public. Finally, he is medical director of TMH Health care Center where he works both as an administrator and as a physician.

Dr. Maro is a researcher and a physician with more than 10 years experience in providing health education to the Tanzanian public. He has produced and a presented a widely popular radio show which focuses on health and social welfare issues that are of concern to Tanzanians for many years. As part of the program, he conducted a campaign to fight stigma and discrimination against people who are living with HIV and AIDS and to educate adolescents on their sexual and reproductive health. He has also worked with UNFPA on several campaigns to stop Female Genital Mutilation/Cutting traditions in various regions within Tanzania. In addition to his engagement in Tanzania, Dr. Maro also hosted health education programs for international radio stations like NHK in Japan, BBC Swahili and Radio UN.

His media work also led Dr. Maro to organize and conduct free health check campaigns for Dar es Salaam residents between 2012 and 2016 and to host programs educating the public on how to act in case of pandemic outbreaks.