Julian May
Director, NRF-DSI Centre of Excellence in Food Security, University of the Western Cape, South Africa.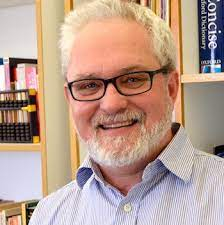 Biography
Prof Julian May is the Director of the National Research Foundation – Department of Science and Innovation (NRF-DSI) Centre of Excellence in Food Security at the University of the Western Cape (UWC), South Africa, and the UNESCO Chair in African Food
Systems. Before this he was the South African Research Chair in Applied Poverty Reduction Assessment and served on the South African Statistics Council for more than 10 years. He holds a PhD in Development Studies and has edited seven books and
published over 90 papers on poverty and inequality in books and academic journals. During his career, he has worked on options for poverty reduction including land reform, food systems. social protection, information technology and urban agriculture throughout Africa. His current research focuses on food and nutrition security, childhood malnutrition and food systems in secondary cities and small towns. Prof May has extensive experience in linking research to policy development having led South Africa's Poverty and Inequality Report that was prepared for the then President of the country, Thabo Mbeki in 1996. He currently serves on the South African government's third National Planning Commission (NPC), to provide his ideas, insight and expertise to advance the country's growth and development (this is a five-year tenure). He also serves on the Council of the Academy of Science for South Africa (ASSAf) and chairs the ASSAf Standing Committee on Science for the Reduction of Poverty and Inequality. During 2019 he served on the InterAcademy Partnership (IAP) Poverty Eradication Committee. He has been an associate
researcher at Oxford University, the University of Bergen, the University of Manchester and the International Food Policy Research Institute (IFPRI); and a visiting researcher at the London School of Hygiene and Tropical Medicine, Université de Paris, Vrije University-Amsterdam and the University of Cape Town (UCT), South Africa.