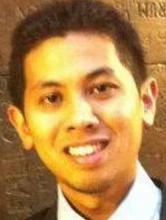 Biography
Associate Professor of Medicine:
I am heavily involved in teaching and learning activities with the faculty. I am active in the training of undergraduate MBBS students, postgraduate Masters in Internal Medicine Program and MRCP as well as having 3 PhD students. I am currently the Head of Medicine with UiTM and serve in numerous faculty level activities. I am involved in inter university activities related to the Masters Program. I also serve as a panel reviewer for the Malaysian Quality Assessor, a government body responsible for the accreditation of university courses. I have initiated and executed numerous training programs and workshop and am currently the Organizing Chair for the Annual Scientific Meeting for the National Heart Association next April, along with being in the organizing committee for the Malaysia Intervention Meeting this year. I maintain my membership in international arena, being an active member in the European Society of Cardiology, Irish Cardiac Society, European Atherosclerotic Society as well as the Royal College.
Consultant Cardiologist:
I have been in this position with the university since 2012. I have strengthened and expanded cardiac services provided to attain local and international recognition. In a space of three years, I have been able to achieve the level of 'trainer in cardiology' as well as having my centre recognized as a training centre. I was able to do this by focusing on service delivery, active research and local as well as international collaborations. I am involved in numerous lectures to both public and professional colleagues, organized local, regional as well as national level meetings in the interest of raising health awareness and improving healthcare. I currently sit as a council member with the National Heart Association Malaysia. This will allow me better access at modalities to improve and streamline the training structure as well as knowledge sharing.
Worked in University Teknologi MARA since 2012 as the Head of Cardiology. Currently also holds the position of the Head of Medical Cluster.
 Graduated from National University of Ireland, Cork with MB BCh in 2001 and subsequently completed his training in Internal Medicine and Cardiology in 2011, receiving his CSCST from Irish College of Higher Medical Training.
 He now lives in Kuala Lumpur and has 3 boys, the eldest being 7years old. He enjoys football, hiking, swimming and travelling.