Kiyoshi Kurokawa
Academic Fellow, National Graduate Institute for Policy Studies. Chairman, Health and Global Policy Institute Chair. Co-Founder, IMPACT Japan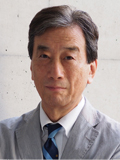 Biography
A graduate of University of Tokyo Faculty of Medicine; in the US, 1969-84, was professor of medicine, departments of medicine of UCLA School of Medicine (1979-84), of University of Tokyo (1989-96), Dean of the Medical School at Tokai University (1996-2002), President of Science Council of Japan (2003-06), Science Advisor to the Prime Minister (2006-08).
He served as an executive member of many national and international professional societies of his disciplines, Commissioner of WHO (2005-09), serve(d) as Board members of Alexandria Library (Egypt), A*STAR (Singapore), Khalifa University (Abu Dhabi), OIST (Okinawa, http://www.oist.jp/), Advisory Board to the Prime Minister of Malaysia; elected member of various scientific societies including Institute of Medicine of the National Academies of Sciences of USA, Master of American College of Physicians and Founding Governor of ACP Japan Chapter, 2003-2011.
Served and serves in many committees of the Government of Japan.  He was the Chairman of the National Diet of Japan Fukushima Nuclear Accident Independent Investigation Commission (NAIIC: 2011.12-2012.7). He was received "2012 Scientific Freedom and Responsibility Award" of AAAS (American Academy for the Advancement of Science) and "100 Top Global Thinkers 2012" of Foreign Policy (December, 2012) for his leadership in NAIIC.