Lorenzo Blandi
Research Fellow, University of Pavia, Italy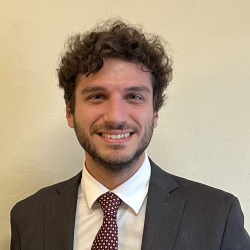 Biography
Lorenzo Blandi has been working as Research Fellow at University of Pavia since 2023, and currently served as Operational Manager in the Health Direction Unit at Mondino Research Hospital, and as a scientific collaborator at Welfare General Directorate of Lombardy Region.
During the last 5 years he completed his residency in Public Health, and has participated as the scientific lead of national and international research projects, has coordinated professional teams for regional health policy development, and has led scientific associations and societies.
He holds a degree in Medicine and Surgery from the University of Florence and DrPH from the University of Pavia, and he is currently attending a PhD programme at Maastricht University.
Lorenzo Blandi lives in Milan. In his free time he enjoys spending time with friends, reads books and plays football. His special relaxing method is to listen rock music of the 60s and 70s!