Maithri Goonetilleke
Associate Professor of Global Health
Contacts
maithri.goonetilleke@monash.edu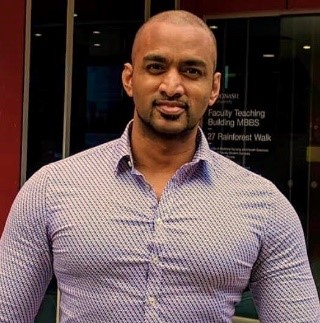 Biography
Dr. Goonetilleke is Senior Lecturer in Global Public Health at the Department of Epidemiology and Preventive Medicine at Monash University, Melbourne, Australia where he teaches both undergraduate as well as graduate courses. He is also Chief Medical Officer at the Fulham correctional Centre and General Practitioner at Mirboo North Medical Centre.
Dr. Goonetilleke obtained a Bachelor of Biomedical Science from the University of Monash in 2000, a Bachelor of Medicine/Bachelor of Surgery/Bachelor of Medical Science from the University of Melbourne in 2006 and a Doctor of Philosophy from Monash University in 2019.
Dr. Maithri has devoted his life to addressing global health inequity. He has worked in many parts of SubSaharan Africa, in particular Eswatini (Swaziland) where he set up the International non-government organisation, Possible Dreams International, to address the structural factors associated with HIV. His PhD research addressed these structural factors and involved empirical studies with female sex workers, migrant labourers and rural Gogo's (Grandmothers). He is a passionate medical educator and teaches undergraduate and postgraduate students about the delivery of global health care within a postcolonial world.
His commitment to the principles of primary health care and 'health for all' is demonstrated locally in his clinical practice as the chief medical officer of a correctional centre and as a part time rural general practitioner. In these roles he is able to service prisoner and rural communities which continue to be under serviced and have poorer health outcomes than the wider population. Maithri speaks internationally in forums such as TEDx on issues of global health and his passion for Indigenous leadership and inter cultural humility in international development and healthcare.