Maria Helena Fartura Braga Temido
M.D., Internal Medicine Specialist, Public Health PhD Student, Portugal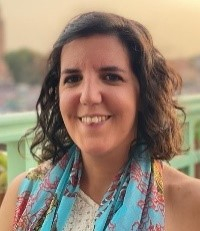 Biography
Helena has been working at Coimbra Hospital and University Centre since 2013, first as an Internal Medicine trainee and since 2018 as an Internal Medicine Specialist. Over these years she has worked in the Internal Medicine Department, the Emergency Department and as the integrated medical doctor in the Orthotrauma Department. In 2021-2022 Helena has founded, established and led the Hospital At-Home Unit and during that time has developed projects to strengthen the relationship between hospital and ambulatory care.
Since 2022, Helena has been a Teaching Assistant in the Internal Medicine Curricular Unit of the Medical Degree of the University of Coimbra.
Helena is also a Public Health PhD student in the National School of Public Health – NOVA, with a special interest in health policy specifically when concerning geriatric care. This led to the development of an experimental project to improve organizational care for elderly patients with hip fractures.
Helena lives in Coimbra. In her free time she likes to do some exercise to stay healthy, especially runninng and Pilates. She also loves to spend time planning her next trip, taking every opportunity she can to get to know places in her home country and abroad.