Mario Matamoros Rosales
Representative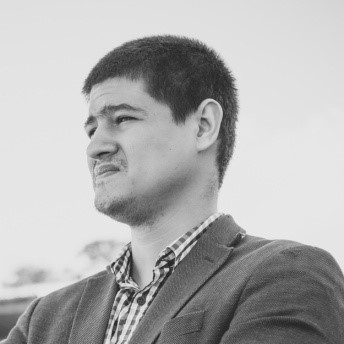 Biography
Mario studied Architecture at the Universidad de San Carlos de Guatemala and holds a master's degree in Landscape Architecture from the HWfU in Nürtingen, Germany. He has also done further studies on landscape education for democracy, green infrastructures and land readjustment.
He has worked for architectural and urban design studios OPCIOM 3 in Guatemala and Glück Landschaftsarchitektur in Stuttgart before stablishing MAP, a design office that develops research, design and planning in peripheries. In 2014, Mario was awarded by the Honduran Institute of Science and Technology (IHCIETI) the first prize of the national social housing competition, due to the design of a prefabricated wood house-model that could be self-constructed from industrialized wood panels.
Since 2016, Mario has studied and theorized over urban voids, metabolic landscapes and periphery, presenting papers and researches about Honduran urban peripheries congresses and symposia in Panama, Peru and Honduras. In 2017, dutch magazine MONU published Mario's essay: "The Roadcity and the Rurban Potentials" for its current issue on decentralized urbanism. Here, the essay focused on the emergence of linear urban systems which defied governance, social cohesion and landscape coherence.
In 2018, his paper "Lines of Force and Centrality Nostalgia" was published by Italian architecture and urbanism magazine Studio, for its issue: WRONG. The essay strengthens the impact of neoliberalism and global finance in the configuration of linear urban systems, urging the need of new sustainable models for metropolitan regions and the optimization of interstice.
He has also participated as expert in various workshops of sustainable urbanism, urban design, participative design and planning. In 2017, he represented the Honduran Academia at the EU CELAC officials meeting and workshop on Nature Based Solutions for Sustainable Urbanism held in San Salvador.
Mario has lectured and is professor at the Universidad José Cecilio del Valle for the master's degree in Urban Planning and Design. In 2017, Mario represented Universidad José Cecilio del Valle and the National Academy of Sciences of Honduras at the second regional workshop of Urban Health in San Salvador, presenting a brief cartographical summary on the urban health status of Tegucigalpa. One year later, he wrote a scientific paper on the urban health status of Tegucigalpa for the Innovation & Development Magazine, which is published by Universidad José Cecilio del Valle.